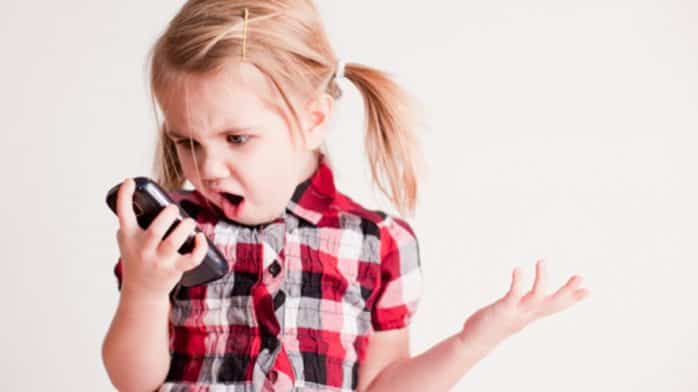 Secondo l'Organizzazione Mondiale della Sanità, i neonati e i bambini non dovrebbero passare del tempo davanti agli schermi di tablet, pc o smartphone. Le raccomandazioni fanno parte di linee guida più ampie sull'attività fisica, il sonno e il comportamento sedentario che incoraggiano una maggiore attività fisica a partire dalla prima infanzia.
Per prevenire patologie future, in primis l'obesità infantile (e tutte le eventuali patologie connesse), e assicurare ai futuri adolescenti e adulti, un livello soddisfacente di benessere psico-fisico, è indispensabile diminuire la sedentarietà, incoraggiare l'attività fisica e assicurare una buona qualità del sonno nei bambini sin da piccolissimi.
I dati sulla sedentarietà degli adolescenti (80%) e degli adulti (23%) e sulle gravi conseguenze che ne derivano (oltre 5 milioni di decessi all'anno nel mondo per malattie collegate) sono illuminanti sulla necessità di abituarsi a uno stile di vita corretto a partire già dai primi due anni di vita.
Fondamentale, quindi, impegnare i bambini con giochi attivi, assicurandosi, al contempo, che il loro sonno sia sufficiente e di buona qualità.
Da uno studio, che ha interessato più di 500 bambini, pubblicato sulla rivista The Lancet Child and Adolescent Health nel gennaio del 2020 si evince che i bambini di età compresa tra i due e i tre anni che trascorrono più di tre ore al giorno davanti a qualsiasi tipo di schermo (tablet, pc, TV), all'età di 5 anni sono fisicamente meno attivi rispetto ai coetanei che, invece, utilizzano lo schermo per un'ora o meno ogni giorno.
rofessore Associato… [SEGUE]